Contact Acupuncture Wellness Services Today To Book Your Appointment

Address
2 Brooksite Drive, Suite 220
Smithtown, NY 11787

Hours
9:00AM - 9:00PM Mon - Thurs

9:00AM - 5:00PM Fri & Sat
We're an easy location to find and accessible from all major roads in and out of Smithtown, NY, conveniently located 100ft south of the intersection of Brooksite Drive and Jericho Tpke (25A)
Simple Directions
From the East or West - Take 25A then head south on Brooksite Drive to our location on the right just south of the intersection. An alternate rout is Smithtown Bypass (347) to Brooksite Drive headed North to our location on the left before the intersection.
From the North - Take Edgewood Ave south just through the intersection to our location on the right just after the intersection.
From the South - Take Veternas Memorial Highway (454) to Smithtown Bypass (347), or any route you like to the start of Brooksite Drive north to our location on the right just before the intersection.

Signup to receive a short series of educational texts from us by texting "AWSWEEKLY" and/or "AWSMONTHLY" to (888) 858-8384.
medical doctor ambassedors
The practitioners at Acupuncture Wellness Services are very experienced in working alongside a variety of different practitioners which enables them to embrace a multidisciplinary approach to patient care.  This has given them the unique ability to create treatment plans that complement the care of other healthcare professionals such as medical doctors of all fields, fertility specialists, nurse practitioners, psychologists, dentists, chiropractors, occupational therapists, speech pathologists, massage therapists and nutritionists.
We truly love working together to achieve the highest goals for all our patients and we look forward to speaking with you at any time regarding our specific treatments.
You are also welcome to come visit our beautiful facility at any time!  We would be happy to have our practitioners greet you, give you a tour and even a complimentary treatment… so you can get the real experience of why our patients love our office, our staff and our treatments.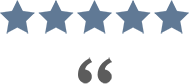 "...By the second treatment, the hot flashes were completely gone. I am on week 5 of treatment and have seen such a difference."
- Erin W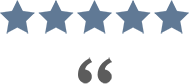 "Estrogen levels were through the roof – now balanced."
- Angela T