Peace and tranquility. Two aspects of our care that are unmistakable when you visit our location. We take great pride in offering you top-quality wellness treatments wrapped in a customer service experience second to none.

Centrally located and simple navigation from Smithtown Bypass (347), or Jericho Tpke (25). The parking lot is accessible from two points off Brooksite Drive, offers ample parking, and snow is kept clear in the winter. There are many handicap parking spots near both building entrances, access ramps, and a handicap enabled elevator.
Our Address:
2 Brooksite Drive, Suite 220
Smithtown, NY 11787

Our services extend beyond your treatment. Each visit is going to be special, and we're always working hard to ensure it stays that way. From the moment you walk through our doors you'll find relaxation and wellness in comforting aromas, from tranquil music, and the happy vibe of our top-notch staff.

After a long morning, a long afternoon, or just a long day in general it might be hard to time your needs. We have taken care of that with our state-of-the-art facility. A special place for your private moments awaits offering relaxing music, lovely artwork, and handicap amenitities.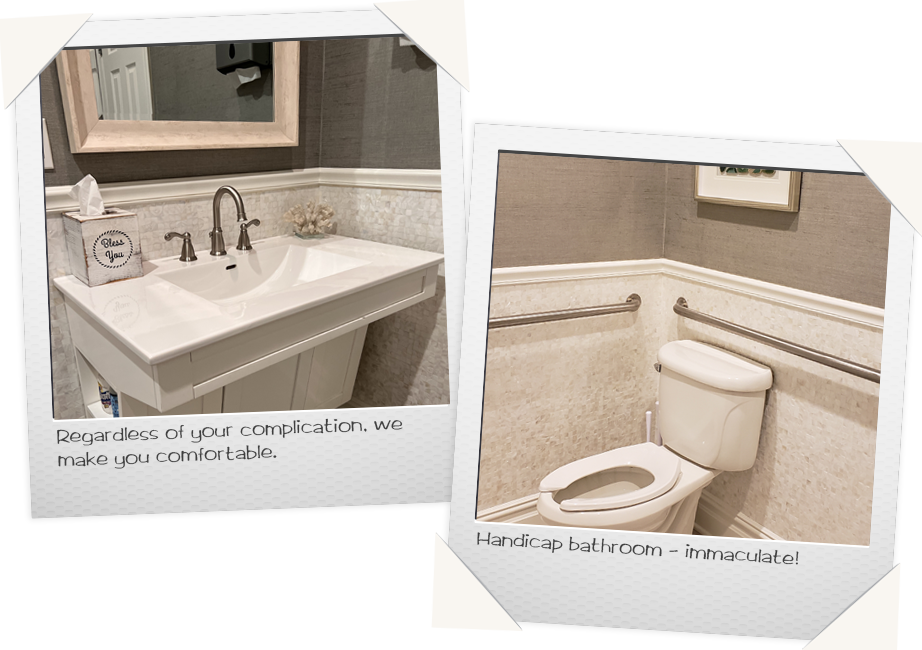 Walking through our facility you will notice the hallways are wide, brightly lit, and filled with music and art. Every aspect of our facility has been designed to create a truly peaceful environment for your eyes, ears, nose, and body. In addition, every room is accessible via wheelchair.

Acupuncture Wellness Service treatment rooms facilitate immediate relaxation. Each room is drenched in natural sunlight, spacious with extra seating for family, filled with custom music, art, and wonderful aromas. We even have larger 2-bed rooms for treating couples at the same time.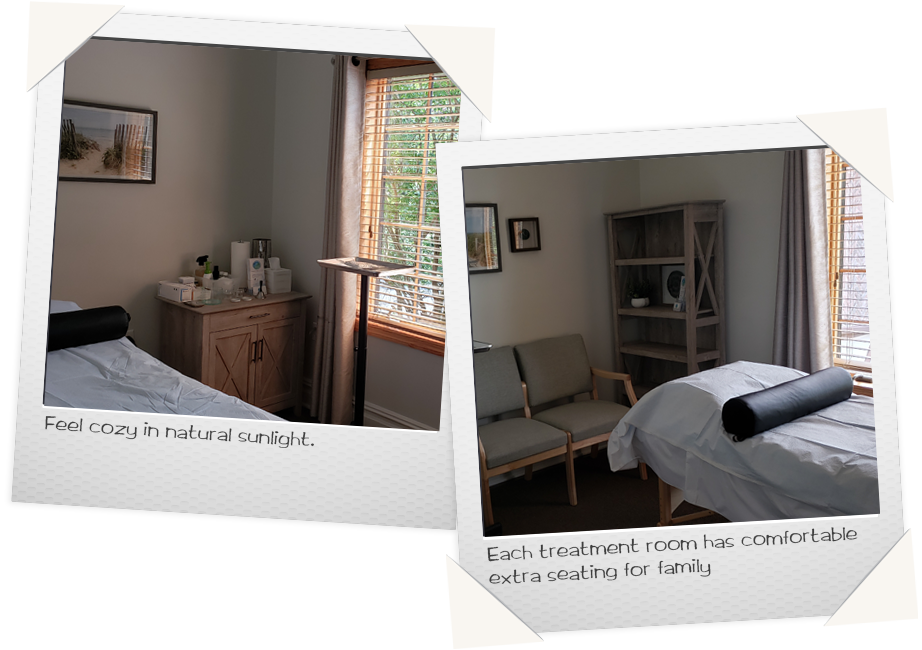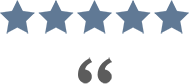 "I used to play a lot of baseball and we're built tough. I have broken all my fingers, and pretty much took hits all over my body. As I get older I noticed things have started to ache. Pain meds helped, but don't make me feel all that great in my stomach. Acupuncture has completely changed my outlook on playing golf into my older years – it doesn't have to hurt!"
- Hank M