We treat your ailments, not your symptoms. Find the category or categories below that match your condition and learn more about each to get a better understanding of how Acupuncture Wellness Services is special.
medical doctor ambassadors
The practitioners at Acupuncture Wellness Services are very experienced in working alongside a variety of different practitioners which enables them to embrace a multidisciplinary approach to patient care.  This has given them the unique ability to create treatment plans that complement the care of other healthcare professionals such as medical doctors of all fields, fertility specialists, nurse practitioners, psychologists, dentists, chiropractors, occupational therapists, speech pathologists, massage therapists and nutritionists.
We truly love working together to achieve the highest goals for all our patients and we look forward to speaking with you at any time regarding our specific treatments.
You are also welcome to come visit our beautiful facility at any time!  We would be happy to have our practitioners greet you, give you a tour and even a complimentary treatment… so you can get the real experience of why our patients love our office, our staff and our treatments.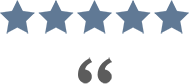 "I had no idea acupuncture rejuvenation could help my skin so much. I am getting so many compliments on my complexion, and I don't feel horrible taking pictures anymore! Thank you AWS!"
- Jennifer K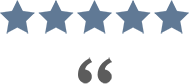 "I love getting facial rejuvenation treatments from Kristen! My skin feels so much better, I have less wrinkles and people tell me I look like I am glowing. So happy!"
- Sara G