Enter to win a $100 Amazon Gift Card! Simply fill out this form to enter - see details below:
*Only one winner for this contest. No purchase is necessary to enter or win. A purchase does not increase the chances of winning. This prize is only available to those entering. To enter you must be on this page - https://acuwellservices.com/scantowin, and submit the associated form with only your information. 1 submission per person only. Winner will receive an Amazon Gift Card valued at $100 - no substitutions permitted. The odds of winning are based on the number of eligible entries. Winner will be notified by text within 5 business days of drawings on 4/24/2023. Prize must be picked up in office (2 Brooksite Dr., Ste 220, Smithtown, NY 11787). Winner has 7 business days from winning notification to claim prize. Entry will end 4/23/2023. Picture of Winner picking up prize will be posted to our social media page. We may contact you via the information you provided regarding Acupuncture Wellness Services.

Signup to receive a short series of educational texts from us by texting "AWSWEEKLY" and/or "AWSMONTHLY" to (888) 858-8384.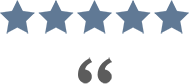 "...By the second treatment, the hot flashes were completely gone. I am on week 5 of treatment and have seen such a difference."
- Erin W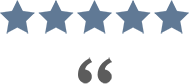 "Estrogen levels were through the roof – now balanced."
- Angela T