Endometriosis is a condition in which tissue that normally lines the inside of the uterus, grows outside of the uterus.
Symptoms involved with this condition affect primarily your uterus
Treating endometriosis as soon as possible avoids long term future health conditions.
more about Endometriosis
OVERVIEW:
Endometriosis is a disorder where the endometrium grows outside the uterus. Endometriosis most commonly involves your ovaries, fallopian tubes and the tissue lining your pelvis. Rarely, endometrial-like tissue may be found beyond the area where pelvic organs are located. It causes a chronic inflammatory reaction that may result in the formation of scar tissue within the pelvis and other parts of the body.It is a chronic disease associated with severe, life-impacting pain during periods, sexual intercourse, bowel movements and/or urination, chronic pelvic pain, abdominal bloating, nausea, fatigue, and sometimes depression, anxiety, and infertility.
SYMPTOMS:
Symptoms associated with Endometriosis are painful periods, chronic pelvic pain, pain during and/or after sexual intercourse, painful bowel movements painful urination, fatigue, depression, anxiety and abdominal bloating and nausea.  With proper balancing treatments, symptoms can be greatly reduced.
TREATMENT:
At Acupuncture Wellness Services, we use a combination of modalities and techniques to regulate the flow of energy in the body to achieve outstanding results.  The extensive training and experience of our practitioners enables them to successfully blend time-tested and ancient treatment protocols with modern and sophisticated therapies.  One of the greatest benefits of our procedure is the ability to detect and correct energetic sensitivities to foods and the environment that might be creating symptoms in your body.  Each patient is treated individually, and so the combination of techniques is determined at the time of evaluation.  Our treatments integrate well with western medicine, chiropractic, massage therapy, occupational therapy, dental work and nutritional healing.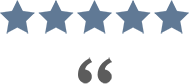 "Five stars but it should be TEN stars! This incredible team of acupuncturists really know their stuff and I have gotten so much help with my endo. I never thought something natural could be so effective."
- Jodie M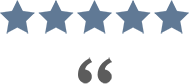 "When I was diagnosed with endometriosis I was devastated. Honestly, I had every symptom of it… heavy bleeding, bloating, constipation, painful intercourse, cramping with periods and depression. I suffered for a really long time until I decided to give this office a try based on friend's recommendation. First I was taken by how gorgeous the office is, so clean… and the staff was very sweet on the phone and in person. Then my meeting with the doctor gave me incredible hope. It's been 6 months since I have started and my symptoms are so much better. I know I still have a long way to go but I know I have someone in my corner that knows how to help me."
- Casey M