The first few months after your baby arrives is known as the postpartum period.
Postpartum depression may be mistaken for baby blues at first, however, the signs and symptoms are more intense and last longer.
With proper balancing treatments, your postpartum symptoms can be greatly alleviated.
more about Post-Partum
OVERVIEW:
Postpartum depression and anxiety is common and suffered by many mothers following childbirth. This is typically because of hormonal changes, adjustments to motherhood and fatigue. This comes with strong feelings of sadness, anxiety, and tiredness that last for a long time after giving birth.
SYMPTOMS:
After childbirth, mothers experience a dramatic drop in hormones which may contribute to postpartum depression or leave you feeling tired, sluggish, and depressed. In addition to these new physical changes, new parents are often sleep deprived, anxious, and overwhelmed. Other symptoms include crying a lot, no energy or motivation, sleeping too little or too much, trouble focusing, remembering, loss of interest or pleasure in activities, and withdrawal from friends and family.  With our acupuncture treatments, we relax the nervous system, nourish hormones, balance emotions, along with improving energy and blood flow.
TREATMENT:
At Acupuncture Wellness Services, we use a combination of modalities and techniques to regulate the flow of energy in the body to achieve outstanding results.  The extensive training and experience of our practitioners enables them to successfully blend time-tested and ancient treatment protocols with modern and sophisticated therapies.  One of the greatest benefits of our procedure is the ability to detect and correct energetic sensitivities to foods and the environment that might be creating symptoms in your body.  Each patient is treated individually, and so the combination of techniques is determined at the time of evaluation.  Our treatments integrate well with western medicine, chiropractic, massage therapy, occupational therapy, dental work and nutritional healing.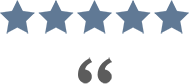 "After my beautiful and easy pregnancy I was hit very, very hard with post partum depression. I felt so bad, here I had this gorgeous perfect baby, a great husband, and yet so depressed I didn't think I could make it another day. My doctor who is very wholistic recommended Dr Nicole and I gave it a try. After just a couple of treatments, I felt my mood improve greatly. After a couple of months, I felt like my old self again! THANK YOU to Dr Nicole and staff! I am still going for maintenance treatments and I love going to this relaxing, peaceful office."
- Susan R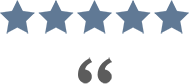 "I had horrible post partum after my first baby so when I got pregnant again in the back of my mind I was terrified it was going to happen again. I started treatment during my pregnancy and not only did it help with symptoms I was having during the pregnancy but after I delivered I came in the following week to being treatments. I can say I have ZERO depression! SO thankful."
- Heather T