From conception to the day you deliver, pregnancy is an exciting and emotional journey.
Through the stages of pregnancy, a woman can have physical and emotional symptoms.
Proper prenatal care is essential for a healthy pregnancy.
more about Pregnancy Support
OVERVIEW:
During all stages of pregnancy, proper prenatal care is essential to a healthy pregnancy and allows for an effective transition to a successful labor and ultimately to a positive experience of parenthood.
SYMPTOMS:
Many people notice symptoms early in their pregnancy, but others may not have any symptoms at all. Common signs and symptoms of pregnancy can include missed period, swollen or tender breasts, nausea and/or vomiting, feeling tired, bloating, constipation, peeing more often than usual.  With our acupuncture treatments, we support pregnancy, relax the nervous system, nourish hormones, balance emotions, along with improving energy and blood flow.
TREATMENT:
At Acupuncture Wellness Services, we use a combination of modalities and techniques to regulate the flow of energy in the body to achieve outstanding results.  The extensive training and experience of our practitioners enables them to successfully blend time-tested and ancient treatment protocols with modern and sophisticated therapies.  One of the greatest benefits of our procedure is the ability to detect and correct energetic sensitivities to foods and the environment that might be creating symptoms in your body.  Each patient is treated individually, and so the combination of techniques is determined at the time of evaluation.  Our treatments integrate well with western medicine, chiropractic, massage therapy, occupational therapy, dental work and nutritional healing.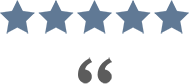 "I first met Nicole 7 years ago when I was having difficulty getting pregnant and going through infertility. This was such an emotional and difficult time in my life after having miscarriages and being told that I was unable to hold a pregnancy…I am FOREVER grateful for Nicole because of her treatments and guidance, I was able to get pregnant not only once but 3 times and I am now blessed with 3 healthy boys. I truly believe that Nicole played a huge part in helping me have my "miracle babies."
- Jennifer G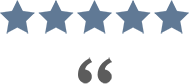 "I got PREGNANT! Nicole and Jenn were there for me every step of the way. Couldn't have done it without their support."
- Nancy A