Injury, overuse, or conditions causing inflammation involving any of the bones, ligaments or tendons in the foot can cause foot pain.
Symptoms correlated with foot pain can vary from mild pain to more excruciating pain.
With our acupuncture treatments, we relax the nervous system while improving energy and blood flow.
more about foot pain
OVERVIEW:
Your foot is an intricate network of bones, ligaments, tendons, and muscles. Foot pain can affect any part of your foot, from your toes to your Achilles tendon at the back of your heel.  Injury to the nerves of the feet may result in intense burning pain, numbness, or tingling. Foot pain can have causes that aren't due to underlying disease. Examples include poorly fitted shoes, prolonged periods on feet, overuse such as long walks or running a marathon, sprains, strains, or trauma.
SYMPTOMS:
Common symptoms include constant aches, shooting/stabbing pain, weakness, and pain from standing for long periods of time, difficulty climbing steps, swelling and shooting/stabbing pain. Foot pain can also trigger pain to other parts of your body if not treated in time- eventually causing more complications.  With our acupuncture treatments, we relax the nervous system while improving energy and blood flow.
TREATMENT:
At Acupuncture Wellness Services, we use a combination of modalities and techniques to regulate the flow of energy in the body to achieve outstanding results.  The extensive training and experience of our practitioners enables them to successfully blend time-tested and ancient treatment protocols with modern and sophisticated therapies.  One of the greatest benefits of our procedure is the ability to detect and correct energetic sensitivities to foods and the environment that might be creating symptoms in your body.  Each patient is treated individually, and so the combination of techniques is determined at the time of evaluation.  Our treatments integrate well with western medicine, chiropractic, massage therapy, occupational therapy, dental work and nutritional healing.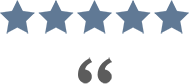 "We found Acupuncture Wellness through our friend because my daughter has had severe foot pain, she is an aspiring ballerina who practices several times a week. Physical therapy was not working for us, so we decided to try acupuncture. After several treatments, she is more than 50% better and can practice without so much pain."
- Karen T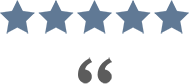 "For over 10 years I have suffered from bunions on both feet. I have tried everything, from different shoes, toe separators, foot soaks, even physical therapy as suggested by my podiatrist, and no relief. A co-worker suggested her acupuncturist to me, as she had much success with back pain. I figured I had nothing to lose. After just 2 treatments, I was able to make it through my workday with half the amount of pain."
- Andrew W