Peripheral Neuropathy is a result of damaged nerves located outside of the spinal cord causing weakness, numbness, and pain typically in the hands and feet.
Symptoms connected to Peripheral Neuropathy mainly affect an individual's physical mobility.
With our acupuncture treatments, we relax the nervous system while improving energy and blood flow.
more about Peripheral Neuropathy
OVERVIEW:
Peripheral neuropathy refers to the various conditions that involve damage to the peripheral nervous system, the vast communication network that sends signals between the central nervous system and all other parts of the body. It is often a cause of traumatic injuries, metabolic problems, infections, diabetes, exposure to toxins, smoking and inherited causes.
SYMPTOMS:
Symptoms can range from mild to disabling and are rarely life-threatening. The symptoms depend on the type of nerve fibers affected and the type and severity of damage. Symptoms may develop over days, weeks, or years. Unlike nerve cells in the central nervous system, peripheral nerve cells continue to grow throughout life. Signs and symptoms of peripheral neuropathy include but not limited to gradual onset of numbness, prickling, or tingling in the feet or hands, sharp, jabbing, throbbing or burning pain, extreme sensitivity to touch, lack of coordination and falling, muscle weakness, pain during activities, and paralysis if motor nerves are affected. With our acupuncture treatments, we relax the nervous system while improving energy and blood flow.
TREATMENT:
At Acupuncture Wellness Services, we use a combination of modalities and techniques to regulate the flow of energy in the body to achieve outstanding results.  The extensive training and experience of our practitioners enables them to successfully blend time-tested and ancient treatment protocols with modern and sophisticated therapies.  One of the greatest benefits of our procedure is the ability to detect and correct energetic sensitivities to foods and the environment that might be creating symptoms in your body.  Each patient is treated individually, and so the combination of techniques is determined at the time of evaluation.  Our treatments integrate well with western medicine, chiropractic, massage therapy, occupational therapy, dental work and nutritional healing.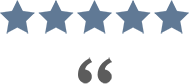 "They have helped me to manage my numbness and pain to the point that it has improved greatly."
- Mary Ellen R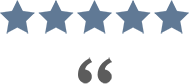 "For the last 5 years I have been suffering with peripheral neuropathy. I was told I would just have to live with it, but being as active as I once was, this was very depressing. I used to run and play sports and I was told those days were over. One day I read the Smithtown News and I saw the ad for how Dr Nicole and her team were helping patients with PN so I decided to give it a try. Now, I am able to run a few times a week, I can drive long distances without pain, I have many good days and very few bad ones. Some days I even forget I have this condition!"
- Jerry T